App smashing is the process of using more than one app to create a project or product. It is highly engaging, asks students to be creative in their approach to their learning and use of technology and challenges them to take their learning to a higher level.
– Mark Anderson @ictevangelist
Appsmashing is a term first coined by Greg Kulowiec of edtechteacher.org. Greg has written a lot on the subject and can be found on Twitter @gregkulowiec
Appsmashing lends itself beautifully to the iPad in Education. Often, the questions 'What is the best app to use in the classroom?' or 'Is there a good app for literacy/numeracy?' are asked during CPD sessions. There is not one killer app or feature that makes the iPad a compelling choice of device, but rather the combination of apps and features that allow the pupils to express their understanding of a key concept or skill that makes it a go to for so many of our schools.
The purpose of technology in class is to enhance learning. Appsmashing is an activity that can be lots of fun, but can also focus too much on the technology if being particularly complicated. We do know, as teachers, that pupils are motivated and purposively engaged in the learning process when concepts and skills are underpinned with technology and sound pedagogy. This post will highlight a simple appsmashing activity that will motivate pupils and allow them to take ownership of their learning by giving them a realistic expectation and allowing them to be particularly creative.
For this task we will only need to use one app; Tellagami. This is a free app (the best kind) that allows pupils to create short animated videos. You can add your own background and record your voice to an animated character.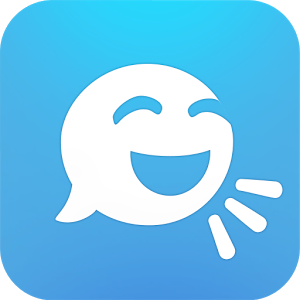 Stock iOS apps and features can sometimes be overlooked in terms of classroom benefit. Siri; while great for telling you a joke or the current weather conditions; can also be used to give you definitions of words, solving equations or showing you maps of famous landmarks. By using the command, 'Show me the Eiffel Tower' , pupils are able to view the famous landmark in 3D glory, screenshot the image and use it in another app. Spelling does not have to a barrier and allows pupils to focus on the clarity of their speech. This can be a huge plus for pupils who are not confident in their spelling and/or developing their language skills.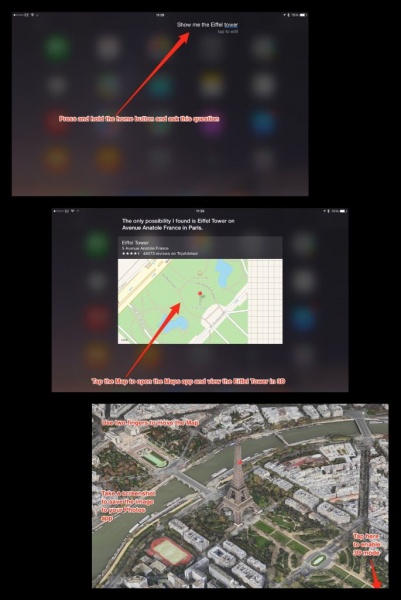 Once we have the image in our photos app, we can launch Tellagami and start to record ourselves. The video below details the process.