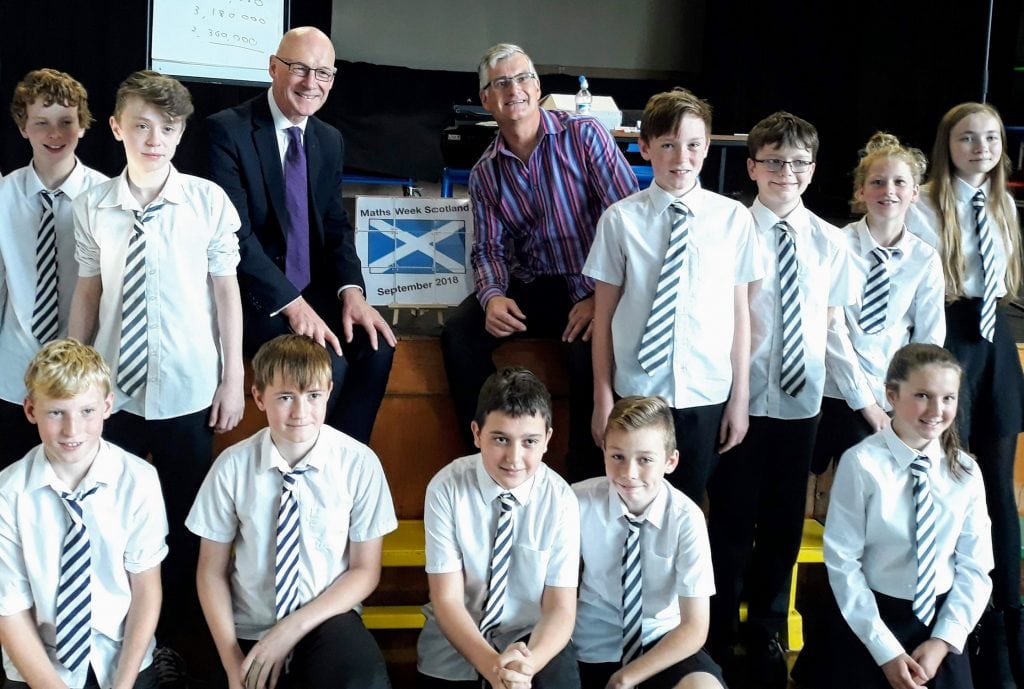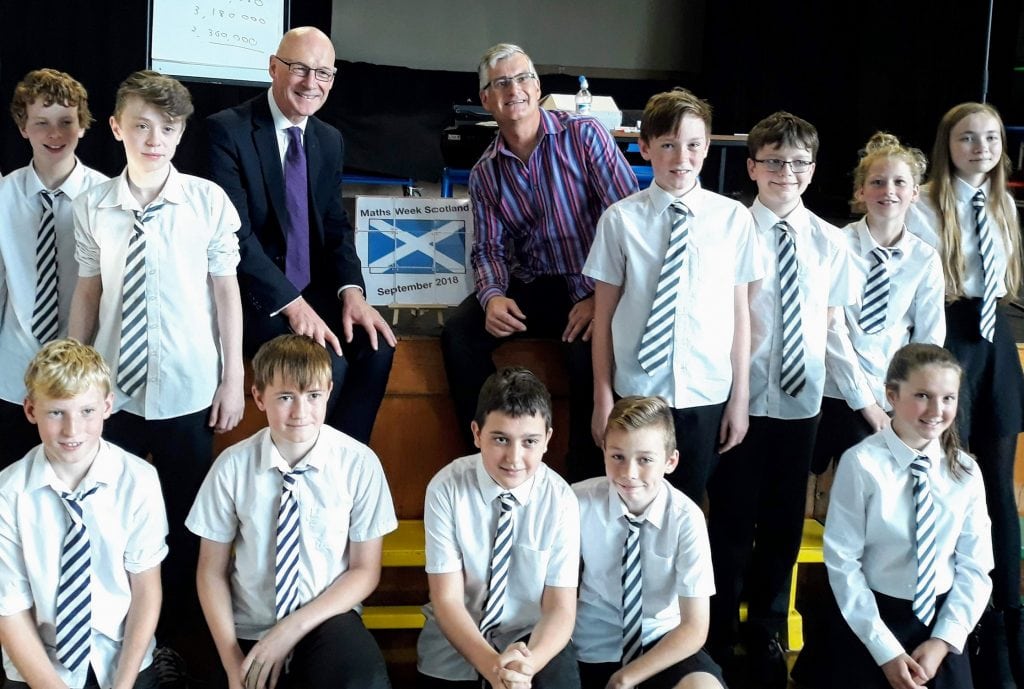 Deputy First Minister John Swinney visited Pitlochry High School today for a special Maths Week Scotland performance by 'International Mathemagian' Andrew Jeffrey.
A professional magic show with a twist, the show was entirely based around mathematics and learning with tricks using numbers, shapes, money, mind-reading and illusions.
"You are all smarter than a calculator" Andrew Jeffries Mathemagician inspiring us all to realise our potential today.
@BlairgowrieHS and @BreadalbaneAcad #MathsWeekScot @JohnSwinney @PKCEducation @EducationScot @engagefored #mathsrocks pic.twitter.com/g5zHsL7NEU

— Pitlochry HighSchool (@PitlochrySchool) September 12, 2018
Speaking after the show, Mr Swinney said:
"Andrew's entertaining performance completely embodied the spirit of Maths Week Scotland and our ambition to show people the beauty, accessibility and possibilities of maths. His interactive style, mixed with humour and intrigue, combined to create the perfect formula for engaging both those who love maths as well as pupils who sometimes lack confidence to engage in the classroom.
" It was fantastic to see the young people in the audience completely captivated by Andrew's tricks and illusions. After the show I met with some of the pupils and I was interested to hear their individual experiences of maths and how events like this can help to bring the subject to life."
It was a fun-filled, energetic #MathsWeekScot event @PitlochrySchool with Maths Magician @AJMagicMessage. Great that @BlairgowrieHS and @BreadalbaneAcad were there too. Really inspiring event. pic.twitter.com/pGPeT6uZ8Z

— John Swinney (@JohnSwinney) September 12, 2018
Mathemagian Andrew Jeffrey said:
"I get a sense that there's a real buzz about Maths Week Scotland which is brilliant to see. Events like this show us that we can start to enjoy and have fun with maths and we all know that we work harder at things we enjoy."
Hundreds of events, activities and lectures are taking place across the country this week as part of Maths Week Scotland 2018. Join the conversation on Twitter with #MathsWeekScot
The post DFM joins Pitlochry pupils for magical maths show appeared first on Engage for Education.